Field Guide
It is a book for the identification of birds in their natural environment with sketches, images and characteristics of different species of birds listed. There are many good field guides available for identification of birds in India. I have been using Om Field Guides, Birds of India, Sri Lanka, Pakistan, Nepal Bhutan, Bangladesh and Maldives by Krys Kazmierczak and illustrated by Ber van Perlo, with great satisfaction. You can consider having the e-book version of a good fieldbook for convenience while birding.
Digital or physical notebook, Listing Application, e-Bird
Carry a physical notebook (old-school birding) or use a notebook on your mobile to record your observations. e-Bird application from The Cornell Lab could be a better option to list all your sightings as checklists saved date wise which you can easily refer to at a future date. You can download the e-Bird mobile application from Play store and create an account on the app or on their website.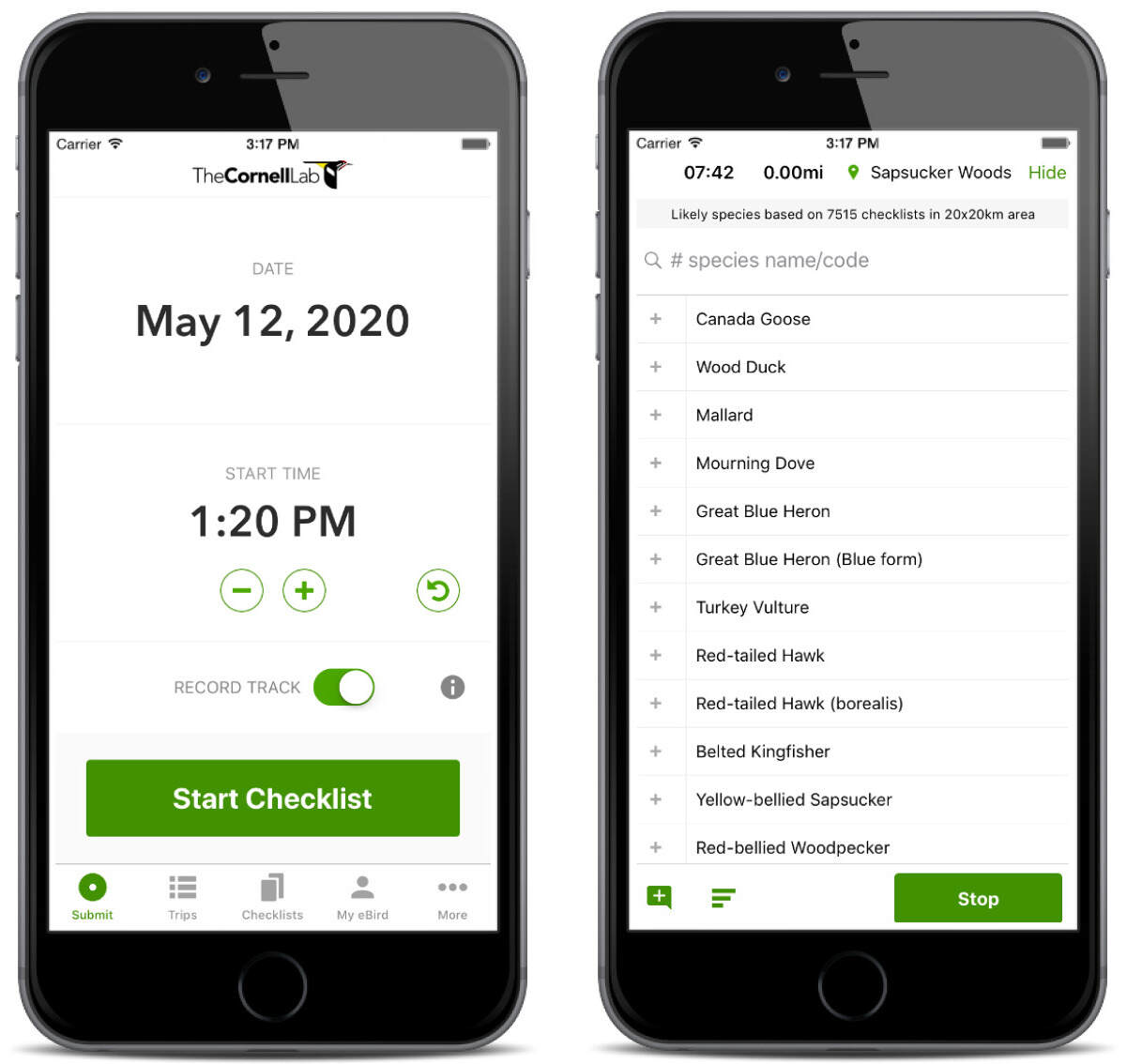 Binoculars and spotting scopes
A good pair of binoculars suitable for birdwatching is a primary equipment for birding as mostly birds keep distance from us difficult to observe with naked eyes. Spotting scopes are used to see birds that are very far away. They have far better magnification than a pair of binoculars but are not suitable for birdwatching in a walk on a forest trail or woods. The reason being they needs tripods to use and thus are cumber sum to carry and also, they are inefficient to vies fastmoving birds generally found around the woods. Mostly if you're looking at waterbirds out on a lake or shorebirds out on a mudflat, a scope is absolutely useful. Spotting scopes are expensive and so it is advisable that you have a good pair of binoculars instead to start with. Suggested configuration of binoculars for birdwatching is 8×42 or 10×42. 8 and 10 here signifies the number of times the image will be magnified, and the second number 42 indicates the size of the objective (front) lens.
Clothing
Wear neutral colors, avoid whites and bright colored clothes. The reason being you do not want to grab unwanted attention of the bird, making birdwatching difficult and also as a visitor you don't want to disturb the residents. Wear colors that camouflage well with the habitat you are visiting. e.g., were greenish clothes in a forest trail and earth color clothes if you are birding in a desert like area. Also, the clothes should be appropriate as per the field conditions. For instance, if it is a forest trail always were full sleeves and a head cover (cap/hat).
Additional protection
Carrying mosquito repellent ointments and leech guard socks at selected locations could be a great idea.
Camera
A camera is considered an optional equipment for birdwatching. But as it was in my case, it can be a very useful equipment for recordkeeping of bird sightings and not necessarily for the purpose of taking good bird or wildlife photography. For that purpose, I am doing good with a basic DSLR and a 70-300mm tele-lens with image stabilization. A camera can in fact aid in enhancing your interest in wildlife as a whole and open up new windows for you.
Something interesting
Earlier on field trips birders used to carry physical notebooks with them and for any new sightings they would make a sketch of the bird together with mentioning the features the have observed. With camera in your hand that is no longer required but still you can test your hand on that and experience the old-school birdwatching.