I had this little purple visitor outside my window. It is the Purple Sunbird (Male – Breeding Plumage)
Location: Serene Meadows, Nashik, Maharashtra.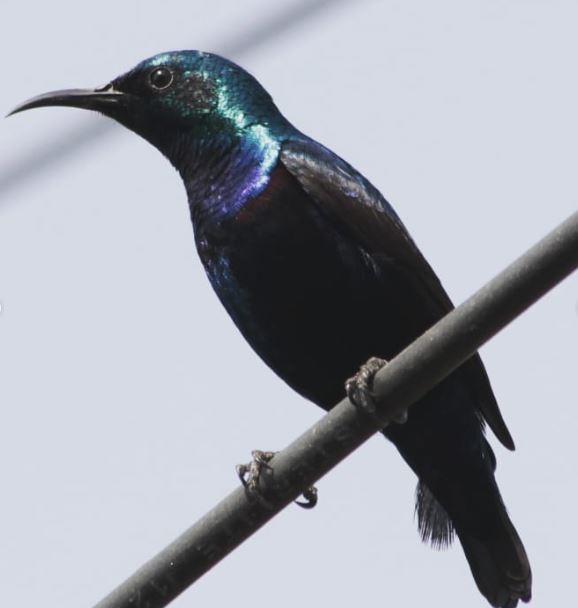 The Purple Sunbird is a tiny bird found all over the Indian subcontinent except the Andaman & Nicobar Islands. They are mainly seen in gardens, cultivated areas, and forests. They feed mainly on nectar but also take fruits and insects.
Size: around 10cm
Color Identification: The Male bird appears in two distinct plumages, 1. breeding plumage – Gossy blue-black and 2. non-breeding (eclipse) plumage – Olive-brown back with dark upperparts, yellowish belly with purple-black band from throat to belly.
The female bird is not purple but has a yellowish belly and olive back. Though similar but females can be distinguished from female Purple-rumped Sunbirds by its yellow throat instead of the grayish throat of female purple-rumped Sunbird.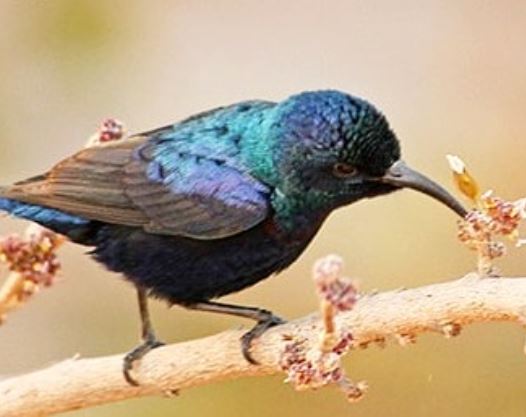 Names in local Indian languages:
हिंदी – फूल सुंघनी
বাংলা – দূর্গা টুনটুনি
मराठी – चुमका, जाम्भला सिंजिरी